Thermo65 and Thermo46 steel front doors in proven Hörmann quality
Hörmann Thermo65 and Thermo46 front doors make it easy to feel relaxed. This is because these high-quality construction components are characterised by excellent thermal insulation values, reliable security equipment, a large selection of styles and an attractive price-performance ratio.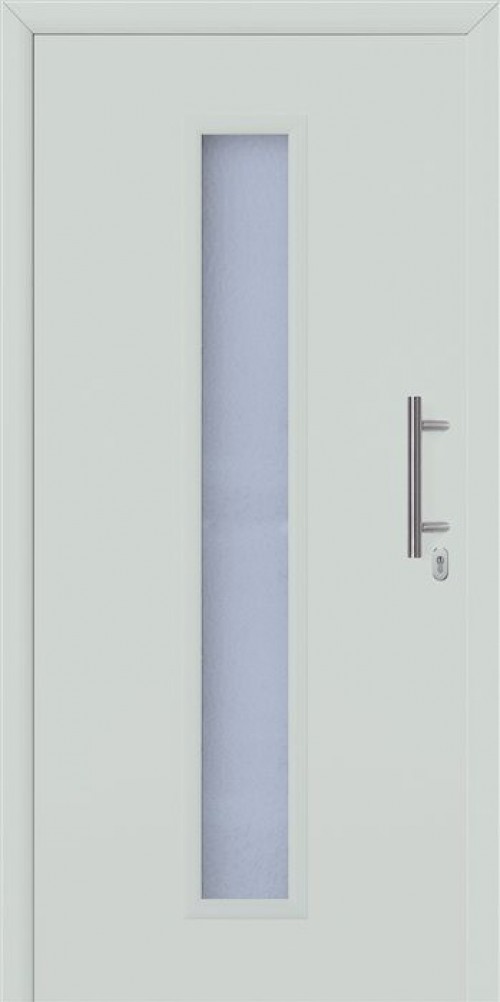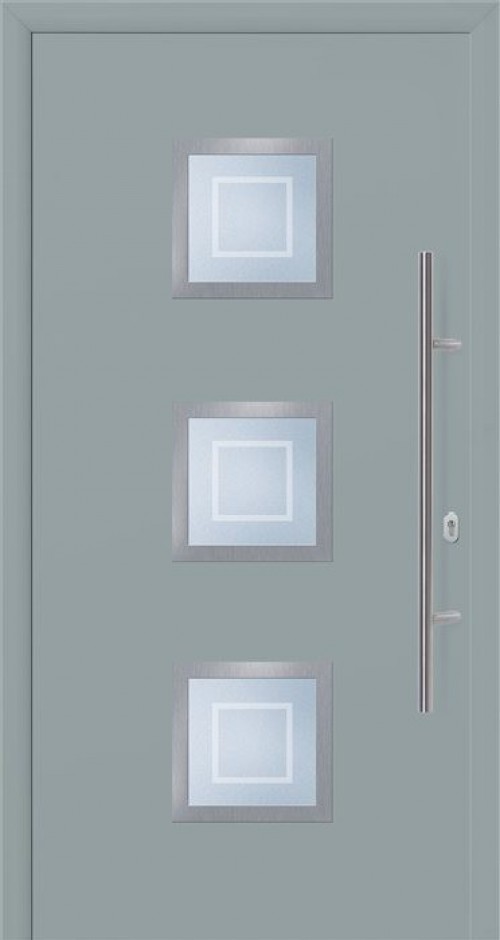 Style 900 White Aluminium
Door leaf without visible leaf profile
Thermo46 and Thermo65 doors make for an exquisite and elegant reception – whether you use them for a main or a side entrance. The shapely door leaf with its solid interior and exterior and leaf profile on the inside fulfils the highest design requirements. The interior view harmonises perfectly with your residential internal doors.
High thermal insulation values
With UD-values up to 1.1 W/ (m²·K)*, Thermo46 front doors provide excellent thermal insulation for your home. Thermo65 front doors feature a UD-value of up to 0.87 W/ (m²·K)* for even better thermal insulation. As a result, you save energy in the long term while also protecting the environment. 
* Dependent on door size. Specified values for RAM 1230 × 2180 mm
Break-in-resistant locking
For you and your family, being able to rest easy in your own home is important. This is why our Thermo65/Thermo46 doors are equipped with multiple-point locking as standard. For even more security, many Thermo46 door styles as well as all Thermo65 entrance doors (including with side elements and transom lights) are optionally available with break-in-resistant RC 2 security equipment
Secure & safe glazing elements
When it comes to industrial safety and burglar protection, Hörmann front doors fulfil the highest demands. The 8-mm-thick laminated safety glass on the interior and exterior of the insulated glazing provides maximum security. In case of breakage, the glass splinters are bound and stay adhered to the plastic film on the inside, virtually eliminating any danger of being injured by the shards. Furthermore, the laminated safety glass offers better protection against burglars as it makes reaching through more difficult.
Which front door meets your requirements?
Your front door should be very special. It should match the style of your home and be prestigious, expressing your good taste
Discover the four front door versions from Europe's no. 1 manufactutrer. Each one is guaranteed to meet your demands in its own way. Yet they all have one thing in common: true Hörmann brand quality!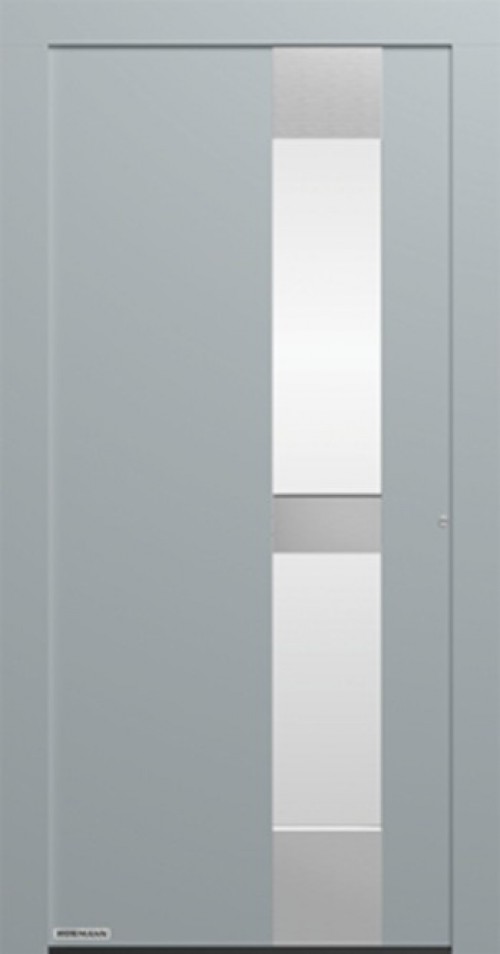 ThermoCarbon
Our thermal insulation world champion that is at the top of its class in terms of security for aluminium front doors excels with UD-values up to approx. 0.47 W/(m²·K), superior RC3 security equipment as standard with 9-point locking and an impressive high-tech leaf profile made of carbon glass-fibre hybrid material.
ThermoSafe
Particularly high thermal insulationthanks to a 80-mm aluminium door frame with thermal break, standard RC 3 security equipment with a 5-point security lock and a selection of over 70 styles – these are only a few of the convincing arguments our ThermoSafe front door has to offer.

TopComfort
Are you looking for an entrance area bathed in sunlight with a glass front door that is well equipped in terms of thermal insulation and security? Then our TopComfort front door is the right choice for you. Select your favourite from 9 glazing designs and a variety of ornamental glazings.